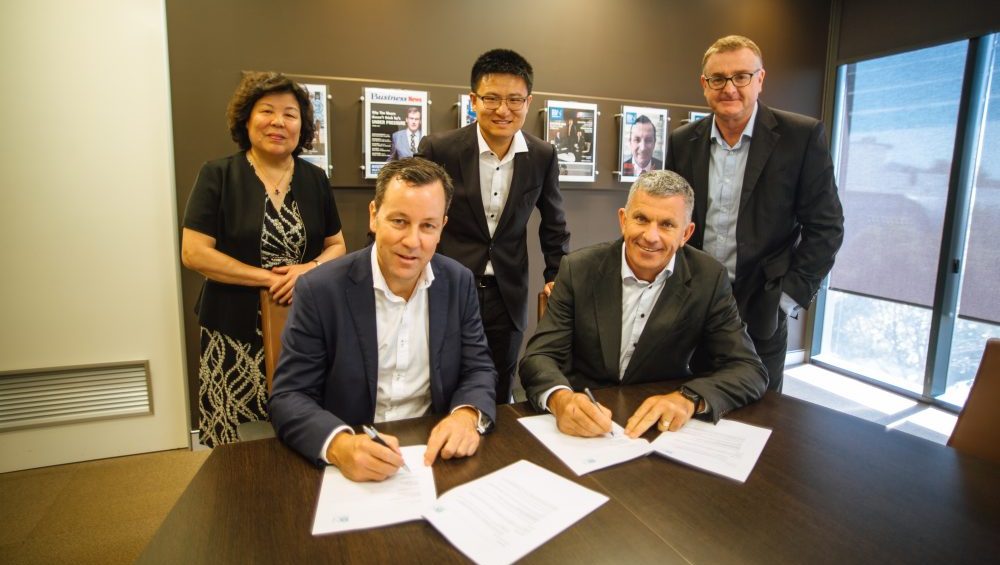 Business News has joined forces with Perth-based CXWA to promote the Beijing Business Discovery Tour.
Business News has joined forces with Perth-based start-up CXWA to promote a new way to engage and learn about the Chinese market, the Beijing Business Discovery Tour.
As a sponsor of the planned tour, Business News will be part of the delegation for the week-long visit to the Chinese capital in October to visit leading businesses, see key districts and meet important government officials.
To explain more about tour Business News CEO Mark Pownall has made a podcast interviewing CXWA president and managing director Alex Shi and CXWA director Wayde Keyser about the tour which is planned for later in the year.
Apart from the networking opportunities, Mr Keyser said the tour was meant to showcase elements of China's development that not always evident from a distance.
"The rationale behind our delegation was to open up the eyes of WA businesses to the size and quantum of opportunities in China, in order to help them expand and shape their thinking around doing business with China," he said.
"Attending this tour will provide insights into a cross section of Chinese business models, as well as introduce the delegates to people who could be extremely beneficial should they now, or in the future, want to do business with China."
The Beijing Business Discovery Tour will be hosted by key business publisher Beijing Business Today and will offer:
unparalleled access to executives and leaders of global companies, from a cross section of industries
privileged meetings with Chinese government officials
a deeper knowledge of the Chinese market, and the opportunities it presents
an opportunity to build China networks whilst also building networks with your fellow delegates
immersion in a truly amazing city
On the itinerary is are visits to: China's number one smartphone company Xiaomi, China's Silicon Valley – Zhongguancun Technology District, Beijing Municipal Government, major B2C online retailer Jindong, purpose built Huaxi Entertainment District, electric car maker NIO, giant supermarket chain Chaoshifa, 'smart' restaurant group Haidilao and much more.
Got to https://www.cxwa.com.au/businesstour/ to find out more or contact Alex Shi on alex@cxwa.com.au